1 OF 1 3M PERPETUAL QUARTER ZIP ANORAK
FEATURING PARTICLE MAP DESIGN ETCHED INTO FABRIC
INSTAGRAM
In 2016, I had an idea to create a brand identity that embodied some of my strongest beliefs. That being, always improve and move forward (ALWAYS MOVING), while never conforming to societal norms or circumstance (NEVER CHANGING).
I am responsible for every step in the design process excluding final production. These steps include the creation of graphics, fabric sourcing, tech-pack creation, etc.
My in progress collection will include: One T-shirt style,Two different styles of french terry crewneck sweatshirts,
A denim jacket (Denim sourced from NY, production based in Bristol, TN),
A reflective pullover anorak in collaboration with Massachusetts based company Illuminite.
This Collection will be made exclusively for NBA stars D'angelo Russell, and Devin Booker.
Always Moving Never Changing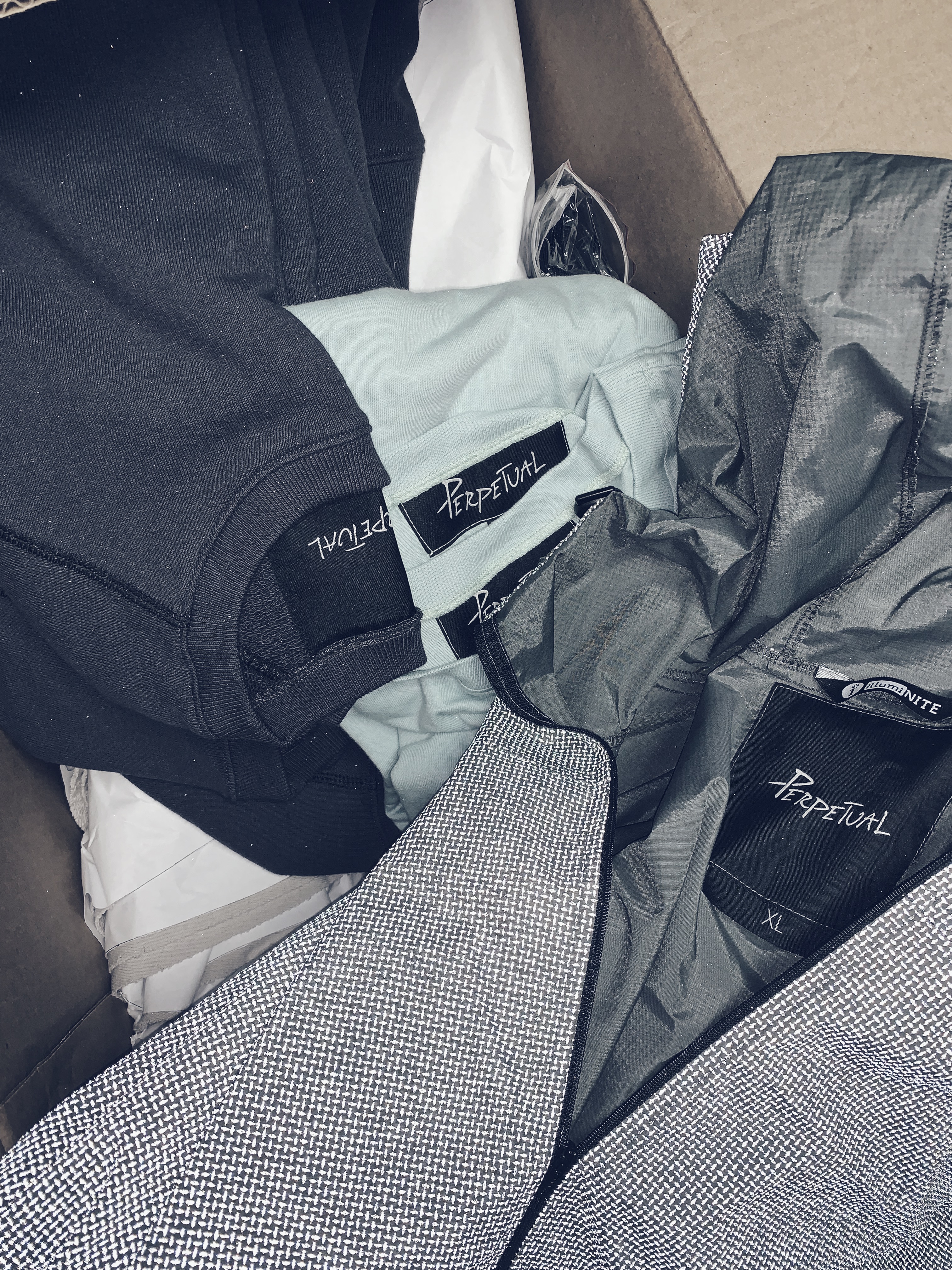 Some sample progress pictures of the crewneck sweatshirt (with incorrect neckline), as well as the first denim jacket sample.